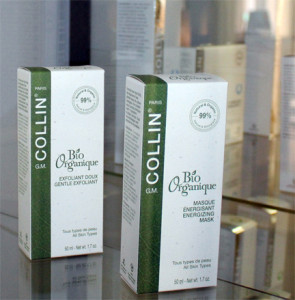 FACIAL TREATMENTS
At Brooks MediSpa, we use G.M. Collin and ZO Skin Health for facial treatments.
G.M. Collin offers exclusive facial treatments utilizing revolutionary formulations of the highest quality and providing instant and long-lasting results for all your skin care concerns.
Long and Short ZO Protocols are an amazing boost to your skin care regime. These treatments are beneficial to all skin types and bring a brightness to your skin with no down time. As quick as 30 minutes up to over an hour to achieve the ultimate in relaxation while achieving exfoliated skin.
---
BBL / LASER HAIR REMOVAL
The pulsed light laser works by targeting the hair follicles and disabling the cells that grow new hair. This is effective on hair that is "actively" growing. Not all hair grows at the same time, so several treatments are needed to achieve optimum results. Brooks MediSpa employs two top of the line, cutting edge laser systems, the Sciton Joule and a Fotona Dynamis SP.  The system will be based on the best fit for your skin type. A free consultation is required prior to treatment.
Laser hair removal will not work for hair that is blond, white, or grey, red hair may also be
difficult to treat. Thankfully, at Brooks MediSpa we also offer electrolysis to treat these delightful hairs.
ELECTROLYSIS
Electrolysis is the only form of hair removal that is formally recognized as Permanent Hair Removal. Each individual hair is treated with an electric current to permanently damage the hair follicle. Due to hair growth cycles the treatment times are difficult to estimate, as only hair in the active stage of growth will be effectively treated. Krystie is a fully certified Electrologist who works with a Silhouette Tone machine.
WAXING/SUGARING
Waxing and sugaring are forms of semi-permanent hair removal that remove the hair from the root. New hair will generally not grow back in the previously waxed area for two to eight weeks, there are many benefits to waxing versus other forms of hair removal. These are effective methods of removing large amounts of hair at one time. The choice of hard or soft wax versus sugar is typically based on the area to be treated and client preference.
---
EYELASH EXTENSIONS
Eyelash extensions are offered by our certified technician, Kelly. If you are wanting a natural, but enhanced appearance to your eyelashes this is the way to go.
---
PHOTO-REJUVENATION
Photo-Rejuvenation is achieved through the use of targeted light and is used to treat pigmented and vascular lesions, resulting in rejuvenated skin tone and texture. Photo-rejuvenation is intended for age spots, uneven pigmentation, spider veins, and acne. A free consultation is required prior to treatment.
---
TEETH WHITENING
Smile with confidence after a BEYOND™ WhiteSpa treatment at Brooks MediSpa. No more messy whitening trays or strips and dental office treatments. The powerful, halogen light source produces optimal whitening results. In just three, 20 minutes cycles, your whiter smile is revealed.
Multi-task and add a hydrating paraffin treatment to most services.